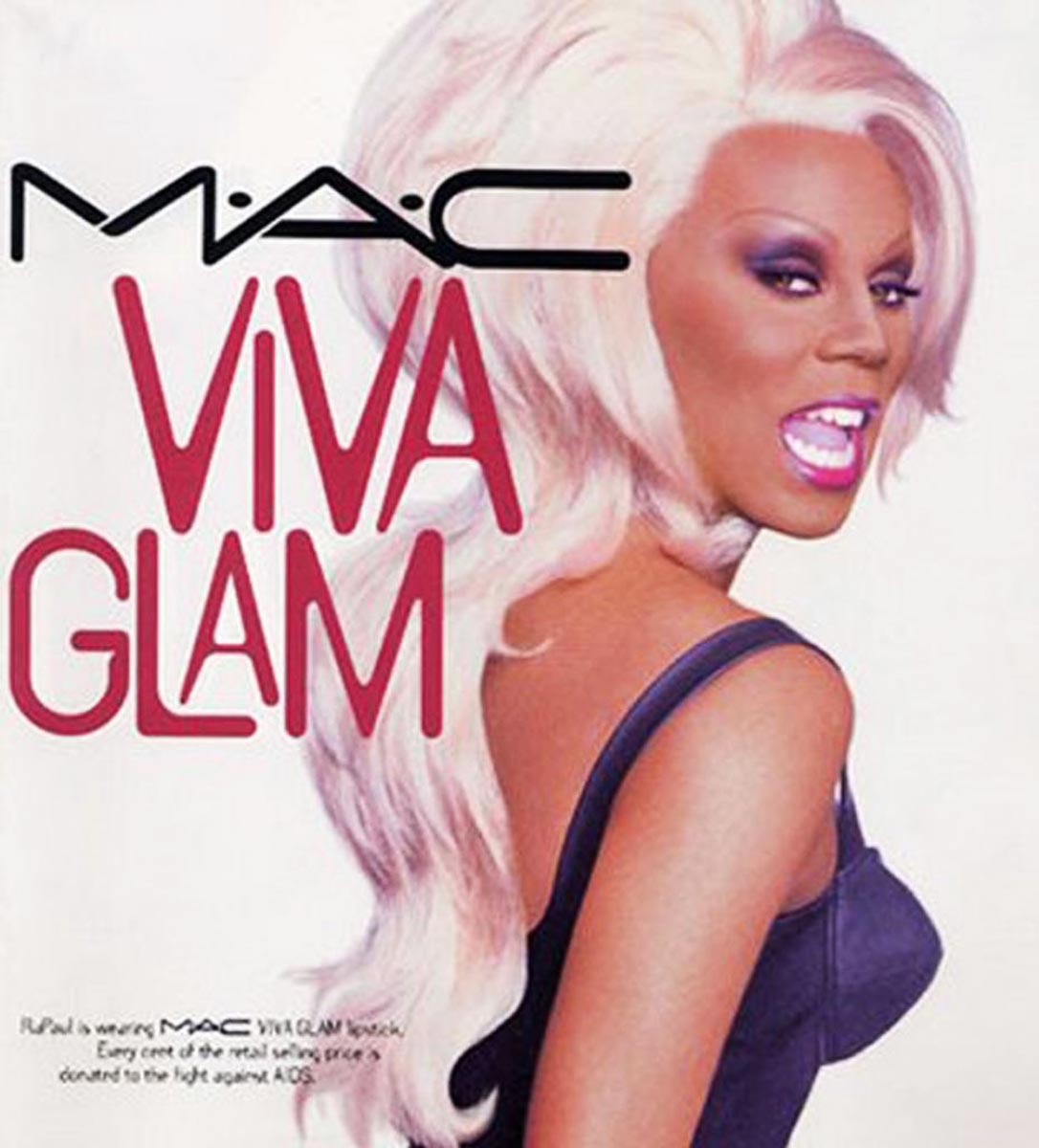 What kind of a company ignites its charity program by selling lipstick with RuPaul, a drag queen as its spokesperson? Then follows that act with (to use the colloquial) a non-lipstick lesbian, kd Lang? M·A·C, the cult Canadian brand created in 1985 has always been fearless and outspoken and when it comes to the VIVA GLAM message, it's always been loud and clear!
MAC Cosmetics (Make-up Art Cosmetics) was founded in Toronto, Ontario, Canada by Frank Toskan and Frank Angelo in 1984 with the assistance of chemist Vic Casale. The brand first appeared in 1985. Frank Toskan became creative director, and Frank Angelo became director of marketing. The American first store opened in 1991 in Greenwich Village.
The company's products were originally intended for makeup professionals, but are now sold directly to consumers worldwide. Frank Toskan states that he "first manufactured makeup for models, but then the models wanted this makeup for their sisters, friends, and so on… ". Today, the brand continues to work with in fashion show professionals: "From a niche brand [mainly for photo or film], MAC has become a global brand."
In the 1990s, the brand had over a hundred stores worldwide. The development of the brand internationally, the opening of new points of sale, and the adaptation of product lines tailored to each continent, left little time for the founders to create new products. The company Estée Lauder took control of 51% of shares of MAC Cosmetics in 1994; the two founders retained creative control, while Estée Lauder managed the business end. One of the company founders, Frank Angelo, died of cardiac arrest during surgery in 1997 at the age of 49. At that time, MAC had a revenue of US $250 million, which doubled ten years later. Estée Lauder Inc. completed the acquisition in 1998, and Frank Toskan decided to sell his remaining shares shortly thereafter; he left the company he founded at the end of the same year, 1998.