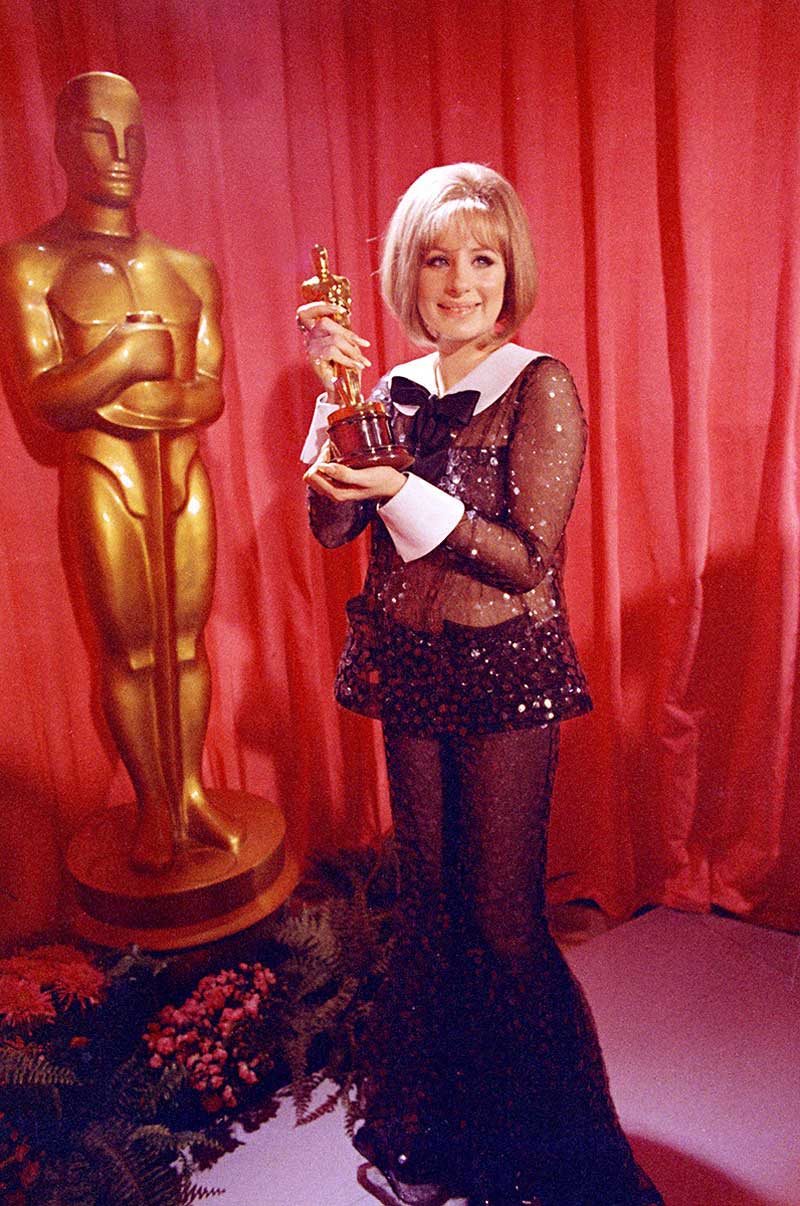 Montreal-born, Arnold Scaasi, was gala-dress designer to first ladies, socialites and celebrities for five decades.
Scaasi is perhaps best known for creating one of the most controversial Oscars looks of all time – the sheer sequined bell-bottom pajamas Barbra Streisand wore to pick up her lead actress award for "Funny Girl" in 1969.
The look is a worst-dressed list hall-of-famer. But today, in the age of red carpet pay-for-play, when awards show gowns are calculatingly designed to appeal and not offend, many people look back to that Scaasi moment as a beacon of individuality in what has become a sea of sameness.
Scaasi was born Arnold Isaacs to a Jewish family in Montreal, Canada, the son of a furrier. His decision to pursue a career in fashion was made at the age of fourteen during a trip to Australia to visit a stylish aunt. He returned to Montreal to study at the Cotnoir-Capponi School of Design and completed his education at the Chambre Syndicale de la Haute Couture Parisienne in Paris. He apprenticed at the House of Paquin before moving to New York City to work with designer Charles James.
In the early 1950s, Scaasi's designs began appearing in a variety of print ads, including one for General Motors photographed by Edgar de Evia. During the shoot he met Robert Denning, who suggested he reverse his last name to give himself an Italian flair. Under his new name he achieved the December 1955 cover of Vogue, which led to his starting a ready-to-wear line the following year. He won the prestigious Coty Fashion Critics Award in 1958.